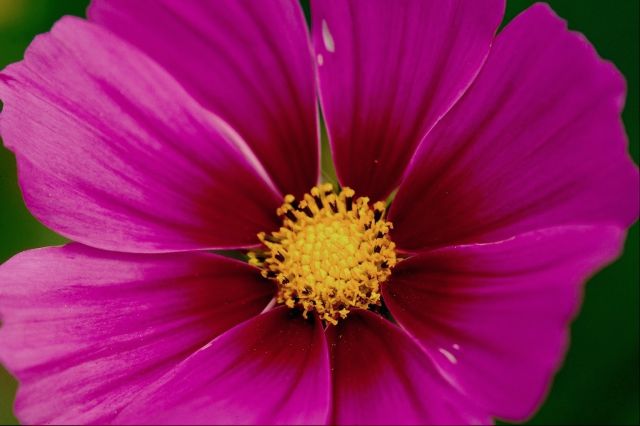 The purpose of this website is to share as much information about cancer. It is also in honor of all the people who are living with cancer and in memory of the people who have left us as a result of cancer. In loving memory of James, February 2004, Roderick, December, 2004, Brandon, April 2005, Dub Efurd, August 2005, Len Newell, December 2005 Mary Anne Soboleski, September 2006, Wayne Oride, February 2007, Lawrence W. Kelley, August 2007, Rainer Cachero Medrano, October 2007

Cancer Information and Resources
Feature Stories
A Hopeful Outlook on Taming Cancer
Breast Cancer News
Broccoli, cabbage help prevent cancer.
Cancer Study May Lead to Prescribed Diets
Herbs may reduce severity of chemo
The Cancer-Fighting Diet
Vegetables May Stop Tumor Growth

More Cancer Resources
Alex's Lemonade Stand for Pediatric Cancer Research
Alliance for Cervical Cancer Prevention
Alternative, Complementary and Chinese Medicine
American Brain Tumor Association
American Institute for Cancer Research
Anti Angiogenesis
BC Cancer Agency - Canada
Bladder Cancer
Bladder Cancer
Breast Cancer Resources
Cancer Education
Cancer, Exercise and Fitness
Caring 4 Cancer
Cancer News and Prevention
Cancer Links - Large Assortment
Cancer News
Cancer Net
Cancer Resources
Cancer Survival Toolbook
Chemotherapy
Clinical Trials
Compare Hospitals
Diagnostic Tests, Drugs and Medicines
Financial Help for Patients
Food and Nutrition
Free Cancer Clinic Now Open for Low Income Uninsured Hawaii Residents
General Health Information and Medical Search Engines
Hair Loss During Chemotherapy
Health Care Products
Helping Blood Counts During Cancer Treatment
Herbs and Supplements
Hodgkin's Disease
Hospitals, Medical Centers and Medical Libraries
Human Immune System
Keys to Cancer Survivorship -Audio and Video
Lymphoma Research Foundation
Make a Wish Foundation
Managing Side Effects & Symptoms During Cancer Treatment
Medline Plus - National Institute of Health
My Cancer Compass
National Coalition for Cancer Survivorship
National Lymphdema Network
Natural Remedies for Cancer
Nutritional Guidelines for Cancer Patients
Oncology Channel
People Living With Cancer
Pub Med - NCBI
Taking Charge of Cancer Treatment
The Cancer Project (Nutrition)
The Wellness Community

More Books About Cancer
More Great Books

Personal Experiences
I Beat Cancer: 50 People Tell You How They Did It
Other Health Connections Resources

View the Guestbook
Sign the Guestbook

Health Connections Entrance
Great Books

Comfort, humor and inspiration are great for health.

Greeting Cards for Every Occacion at CurrentCatalog.com
Send a Free Greeting Card
Free Greeting Cards for Cancer Patients
Laugh Break
Net Laughter
Bear, The Therapy Dog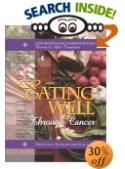 Eating Well Through Cancer:
Easy Recipes and Recommendations During and After Treatment
More Books and Health Resources

Hawaii Medical Connections for Cancer Patients
Bosom Buddies of Hawaii
provides free healing touch to breast cancer patients
during the first year of treatment.
Please call 808-585-Life for more information.


Cancer Research Center of Hawaii
Hawaii Acupunture Association
Hawaii Medical Library
Hawaii Society of Naturopathic Physicians
Holistic Health Hawaii T. V. Series
Jack Burke, N. D. LaC - Hawaii Naturopathic Physician
Queen's Medical Center - Honolulu
Promoting an Integrated Approach to Cancer
Special Cancer Lecture Series in Hawaii 2005-2006

Clinical Trials and Research Studies in Hawaii
The Noni Study
The BCCA Study
The Massage and Relaxation Study
The Bean Study
The Natural Products and Cancer Biology Program
The Prevention and Control Program
Nutrition Support Shared Resource
Listen To Music
On the Sunny Side of The Street
Other Favorite Connections
Great Books and Health Resources
AccuWeather.com Forecast
Hawaii Resources
Hawaii World Peace Connections
Language Etc.
Language Etc. English Class
Language Etc. Services
Tour Hawaii
The International Shopping Mall