Health Connections
Thoughts about Health
It is each person's ultimate responsibility to take care of one's body, mind and spirit, so that one can enjoy life on earth and fulfill one's responsibility to self, family, and community as a member of the human family.

While the medical profession has made great progress over the years the people who are part of that profession can't do everything. They are human beings and have limitations just like we do. We may have brief visits with them from time to time, but it is up to us to take care of ourselves every minute of every day.

There are many things we can do to accomplish the health goals we have for ourselves in addition to visits with our medical professionals. One of the things we can do is to learn more about how to take care of ourselves. Knowledge builds confidence. It is also one of the keys to understanding and helping ourselves.

The purpose of this website is to gather information that may be helpful to people in their search for information about various aspects of health care and put it in one convenient place. Please feel free to follow the links that might be of interest to you.

Good Health !! Happiness !! Love!! Peace !! Wellness !! Wholeness !!
Great Health Connections
Great Books and Health Resources

Alternative and Complementary Medicine
Body, Mind and Spirit
Books and Videos About Health
Breast Cancer Resources
Cancer Resources
Chinese Medicine
Drugs, Medicines and Medical Tests
Fitness
Financial Help for Patients
Food and Nutrition
General Health Resources for Everyone
Hawaiian Health
Health Care and Fitness Products
Hospitals and Medical Centers
Medical Libraries and Research Centers
Medical Search Engines
Natural Remedies, Herbs and Supplements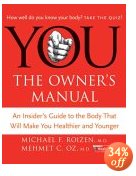 YOU: The Owner's Manual :
An Insider's Guide to the Body
that Will Make You Healthier and Younger

More Great Books and Health Resources

The Sharper Image
Great health and fitness products
from The Sharper Image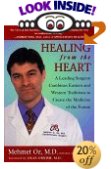 Healing from the Heart
A Leading Surgeon Combines
Eastern and Western Traditions
to Create the Medicine of the Future

Health Connections Community
Send a Free Greeting Card
Special Health Related Events in Hawaii
Health in Paradise
Integrating Alternatives in Health Care
Olelo Channel 52
Wednesdays 6:30pm
Sponsored by Straub Foundation
In collaboration with
Hawaii State Consortium for Integrative Health Care

Holistic Health from Hawaii
PBS - KHET - Honolulu
February 10, 2005
PBS reports on 'Holistic Health'
PBS Hawaii

Other Favorite Connections
Great Health Books
AccuWeather.com Forecast
English Class
Books and Magazines About Hawaii
Hawaii Resources
Hawaii World Peace Connections
Hawaiian Music
Shopping in Hawaii
More Hawaii Shopping
Tour Hawaii
Language Etc.
Language Etc. Services
Hawaii Health Guide
Hawaii State Consortium on Integrative Health Care